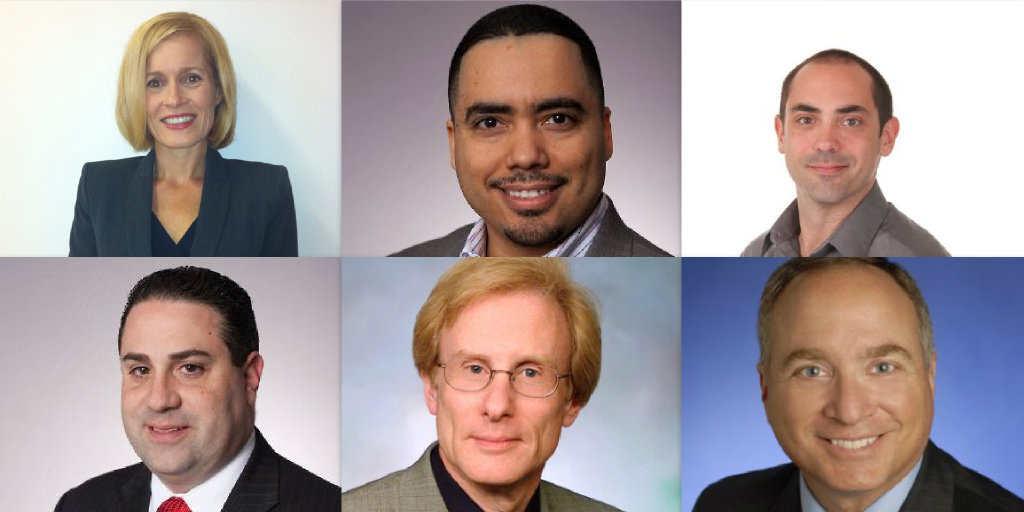 Wednesday June 25, 2014 from 12:00 to 1:00 PM (EDT)
Register here

Robert Alan Eisenberg, Empire Discovery & Georgetown Law's Advanced E-Discovery Institute
Robert is Managing Director of the Empire Discovery Consulting Group. He is based in New York City and Washington DC. Mr. Eisenberg has over 30 years experience in the practice of law and the rendering of consultative services relating to the discovery of Electronically Stored Information (ESI), computer forensics, Records Information Management and Information Governance.
Mr. Eisenberg frequently conducts seminars, CLE courses, webinars and other presentations on the subjects of eDiscovery, Computer Forensics and Electronic Records Management.
Mr. Eisenberg is the Founding Chair of The Advanced E-Discovery Institute at The Georgetown University Law Center in Washington, D.C. The Institute offers the only annual CLE program dedicated to the discipline of eDiscovery in the United States that is sponsored by a major law school.
The Georgetown Institute CLE program in eDiscovery is privileged to have the largest number of members of the federal judiciary on its faculty. The program is presently in its 11th year.
Mr. Eisenberg is also the originator and founding co-chair of Georgetown Law Center's eDiscovery Training Academy; a unique school for the comprehensive practical training of attorneys, practice support professionals and technical specialists in the entire spectrum of legal strategies and technological services that constitute the full practice of eDiscovery.
Mr. Eisenberg is also the chair of Georgetown Law's eDiscovery Practice Support Distance Learning Program.
Mr. Eisenberg sits on the Advisory Board of Bloomberg / BNA's Digital Discovery & eEvidence (DDEE), one of the leading publications in the discipline of eDiscovery.
Frank Canterino, Empire Discovery
Frank Canterino is the Co-Founding Partner and CTO for Empire Discovery. Frank is a nationally recognized industry leader with over 14 years of Legal Technology experience.
Frank is an expert in eDiscovery and is responsible for Empire Discovery's cutting edge technology.Frank regularly advises clients on Litigation Readiness, Data Collection Strategy, Early Data Assessment, Defensible Data Reduction, Rule 26F Meet and Confer Negotiations and eDiscovery Software Implementation.
Frank has consulted on a wide range of cases involving Employment and Labor, Securities, Patents, Commercial Litigation, Intellectual Property and Bankruptcy. Prior to creating Empire Discovery, Frank spent 8 years with a regional Litigation Support company. During his last 4 years, Frank served as the Executive Vice President of Sales and Client Services, where he helped shift the company's focus from paper to technology-based solutions.
Frank is the Co-founder of the Litigation Support Technology and News Blog and a Class Instructor for the National Law Institute. He is certified in EDT, Clearwell and iPRO.
Christopher Redlich, Allen Overy LLP
Chris Redlich is Litigation Support Manager - Americas for the international law firm Allen & Overy LLP.
With more than
thirteen
years of litigation technology experience,
Chris
helps case teams and clients leverage the right mix of technology to meet their discovery needs.
Through his extensive knowledge of eDiscovery best practices and industry standards, Chris is frequently called upon by his peers seeking advisement on handling large scale, high profile matters. At Allen & Overy, Chris is responsible for all eDiscovery related duties for the Americas. Since building their litigation support department from the ground up, Chris has implemented cutting-edge technology, such as predictive coding, to the firm. He often manages large scale reviews for major corporations and financial institutions and has experience in managing trial support for high profile trials such as WorldCom and most recently, the trial of Fabrice Tourre. Prior to joining Allen & Overy, Chris was Litigation Support Manager at Curtis Mallet, where he was responsible for the formation of that department.
Manuel Almonte, Greenberg Traurig LLP
Manuel Almonte is one of the most innovative technical solutions architects in the eDiscovery industry. Beginning his career as an Oracle/SQL DBA for Multinational Computer Models, a private financial software firm, Manny implemented global databases which integrating multiple systems, including hedge fund, securities, and risk management. After a successful career in the financial sector, Manny transitioned into the legal profession as an IT Helpdesk Specialist for Lowenstein Sandler, an AMLAW Top 200 law firm. While at Lowenstein Sandler, he was promoted into the Litigation Support Department, where he began work as a technical specialist and trial support analyst. After nearly 20 years in the legal profession, Manny is currently an eDiscovery Project Manager with Greenberg Traurig, an AMLAW Top 20 Law firm, where the supervises the New York and Eastern Regional Litigation Support Departments. Over the past five years, he has developed significant experience in the management of complex discovery practices. Manny focuses mainly on the various electronic discovery procedures in preservation, collection, including large-scale document reviews, document production, and trial support. In 2012, Manny published a white paper, Orcatec's Predictive Coding Successful Where Keyword Culling Fails, on the successful use of Technology Assisted Review.
Jo Sherman is the CEO and Founder of EDT. Jo has degrees in law and computer science, extensive international experience in application technology to law. Over the last 20 years, Jo has held managing director and CEO roles in a number of legal technology companies, has been engaged as a court registrar, a technology strategist, an advisor to the courts, a legal business analyst, a software architect and a law society CIO.
Jo has been engaged as a strategic technology advisor and consultant to a number of international law firms, courts and justice agencies including the Canadian Judicial Council, the Federal Court of Australia, the Queensland Courts, the Victorian Courts, the Ministry of Justice in Alberta, Canada, the Queensland Department of Justice, as well as the Attorney-General and Council of Chief Justices of Australia and New Zealand.
David Lapresi, Phillips Lytle LLP
David has over 18 years of experience in the legal technology field. David is currently serving as the ediscovery and Litigation Support Manager at Phillips Lytle LLP. In this role, he manages the technology and vendor selections for litigation matters. Provides training and advice for ediscovery topics. Consults with firm members and clients developing technology plans and work flows for each matter.
Prior to Phillips Lytle, David was a Senior Vice President of D4, where he was focused on developing strategies and marketing plans for business development. The D4 Business Development Group leveraged the industry trends and provided guidance for technology offerings, partner solutions, service solutions and pricing.
David got his start with legal technology holding the position of National Litigation Technology Manager at Nixon Peabody for 10 years. During this time, David expanded the use of technology within the litigation practice group and improved the underlying architecture to support a centralized model. He also assisted on numerous firm-wide projects that involved many other technologies used within a law firm.
David has presented on various topics regarding eDiscovery and how technology integrates into the litigation practice including document imaging. His project management background assists legal teams with navigating through the many decision points and tasks to implement a cost effective approach to discovery.
David attends numerous continuing education forums and courses to keep pace with the ever changing advancements in litigation technology. He is a CompTIA Certified Document Imaging Architech, (CDIA+), and is also certified in some of the leading litigation technologies.